New Tru,
New You
EXPERIENCE TRUFUSION'S NEW ONLINE PLATFORM
Redefine the meaning of "homebody."
Our immersive online classes let you do your favorite TruFusion workouts at home. Featuring our signature-full body exercises, and led by our elite instructors, we give you the tools to practice anywhere and anytime.
Check out our virtual studio schedule, sign up, and book your online class.
BECOME A MEMBER
Make your goals a reality. We believe a workout should be equal parts fun and effective. Come to our inclusive studio's to sweat, let go, and connect with our community.
NUTRITION TIPS

Nourish your body by following our instructive cooking videos, healthy recipes, and immunity-boosting tips.

MENTAL HEALING

Take a moment with some of the top leaders in Mindfulness. Clear your head, find stillness, and promote calm with guided meditations.

ONLINE CLASSES

Connect with the TruFusion community through panel chats, happy hours, and more.

WELLNESS INSPIRATION

Celebrate the journey, create healthy habits, and make wellness a part of your identity with our inspirational content.
FIND YOUR CLASS
Many, but not all, of our classes are heated. The heat allows you to increase your flexibility and strength while simultaneously releasing toxins, reducing stress, and enhancing your immune system.
Our classes are achievable for people at all levels, and we are devoted to providing a supportive and educational environment. Our instructors guide with each student's individual skill set in mind – giving students the tools to safely progress with long-lasting results.
We welcome everyone with our open (and sweaty) arms!
BURN & CONDITION

Skyrocket your strength and stamina to crush some serious calories.

STRETCH & RESTORE

Recover after a fitness class or take a moment to just relax.

TONE & SCULPT

Target muscles you didn't even know you had to keep you long and lean.
HYDRATION IS KEY
Stay hydrated throughout the day and avoid eating a heavy meal before your class. Drinking too much water is never a bad thing. A refillable water station and water bottles are available for purchase in the studio.
DRESS TO PROGRESS
Look good, feel good, and get ready to sweat. Light, breathable, and stretchable fabrics are ideal. Loose clothing may weigh you down. Be comfortable and get in the zone.
CHECK STUDIO SCHEDULES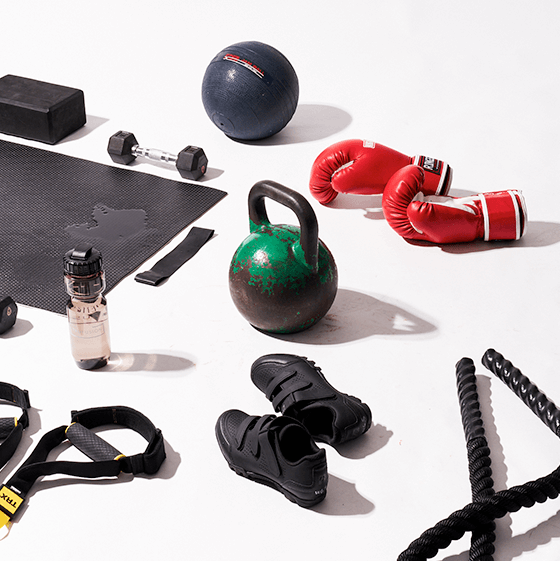 YOU MADE IT TO THE STUDIO!
ARRIVE EARLY

Early bird gets the burn! Show up 15 minutes early, check-in, call dibs on your favorite spot, and get ready to flow.

GEAR UP

Check what gear your class recommends before arriving at the studio. Forgot something at home? Don't sweat it. We have many items available to rent or purchase in-studio.

SET YOUR PACE

Showing up is the hardest part. Connect with your breath, listen to your body, and be present. We'll help you work your way up to your strongest self!
Available for Purchase:
water, clothing, yoga mats, towels, boxing gloves, and boxing wraps.
Available for Rent:
yoga mats, mat towels, face towels, shower towels, cycle shoes, boxing gloves, and boxing wraps.
RECOVERY MODE
You put in the work – follow these tips reap the rewards.
STRETCH & RESTORE

We promise after class you'll hurt so good. Be sure to cool down, savoring your Savasana will give your body a chance to absorb everything you learned during class.

RINSE & REPEAT

Rinse your hard work off in our luxe, spa-like locker rooms. Feel renewed by taking a relaxing shower to wash off the toxins your body released during class.
CHECK YOUR LOCAL
SCHEDULE