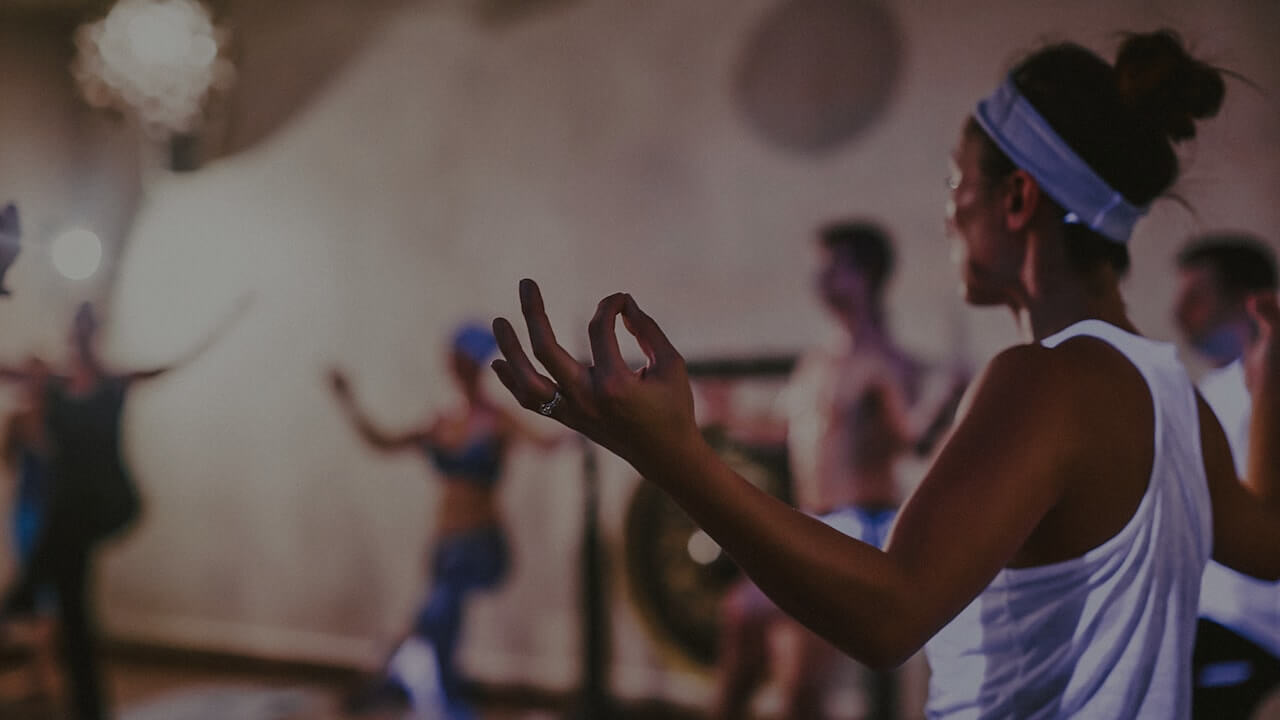 FAQ
MISCELLANEOUS
Are there fees for late cancelling or no-shows?
Yes, please check with your local studio on their studio late cancellation and no-show fees.
Can I reserve a spot for class?
Yes, you can book online through our website or through the TruFusion app.
Do you have hot yoga?
We host plenty of yoga, Pilates, barre and other fitness classes in a 102 degree room. Many of our other classes are housed in a warm room of 95 degrees.
Do you have locker rooms and amenities?
Yes. Each studio has locker rooms and different amenities available.
How do I download and login to the app?
You can download the TruFusion app for iPhone and Android in their respective stores.
How old do I need to be to participate in a class?
All students must be of the age of 16 years old. All students who are not yet the legal age of 18 must have a legal guardian sign a waiver prior to attending class.
I'm new, Where do I start?
Welcome to the TruTribe! We're so glad you're here. The first thing to do is download our TruFusion app, check our class schedule and select which ones you want to try. There's no better time than now to get started, right?
What fitness level do I need to be in order to take class at TruFusion?
Our teachers are specially trained to cater to all fitness levels, with progressions and modifications available. Please speak to your front desk staff to determine which classes will best suit your current needs and desires. All class descriptions are available on our website as well.
What is the class cancellation policy?
You can cancel up to 4 hours before class without being charged a late cancellation or no-show fee.
What types of classes do you offer?
We offer a wide range of heated and unheated fitness and yoga, as well as indoor cycle classes. All class descriptions are available on our website as well.
Membership
Can I freeze my membership?
Yes, for up to four months for a $35 fee. Just talk to one of our concierge staff members, or email us at [email protected].
Can I transfer my membership to another person?
No, we're sorry but we do not allow membership transfers.
Can my prepaid annual be returned or frozen due to injury, vacation or pregnancy?
Our policy is that prepaid annual memberships cannot be refunded, frozen or suspended, but you may contact the studio manager through [email protected] to see if exceptions can be made.
Can someone else use my membership if I'm unable to?
No, each membership is only valid for the person who originally purchased it.
Do you offer student rates?
Please check with your local studio on their student membership options.
How do I cancel my membership?
You can cancel your membership anytime by selecting your studio here and filling out the cancellation form. Our autopay cancellation policy states you must provide a 30-day notice of termination to TruFusion. Cancelling the day of a payment will result in your final payment paid the following month.
How do I transfer my membership to another TruFusion?
Please notify your new front desk staff that you are transferring to their studio from another one. It is your responsibility to confirm with your former studio that you are no longer being charged through their system. Please note membership prices may vary per studio.
How do I update my email or mailing address?
Contact one of our concierges in person, or email us at [email protected]
I forgot my username and/or password. How do I retrieve it?
In the TruFusion App, select "Forgot Password." The app is available in the App Store. If you get a message saying you the account is part of the Mindbody network, you can request a password reset at account.mindbodyonline.com. You can also contact us at [email protected]
I have a 10 class pass, can I share it?
No, those classes can only be used by the person who purchased them.
I have questions about my bill. Who do I contact?
Please speak with one of our Wellness Concierges in-person or email your studio via the "Contact Us" page on your location's site.
I lost my TruFusion ID, how do I check-in?
Our TruFusion app, available for iPhone and Android, allows you to house all of your member identification and contact information on your mobile device. This allows you to not worry about bringing anything additional to the studio for a smooth check-in process. Physical key ID cards are available upon request.
I want to change my billing information. How do I do that?
Please speak with one of our Wellness Concierges in-person next time you visit the studio.
FRANCHISE
Can I be a passive owner?
TruFusion does not prohibit passive ownership. It is preferred that if you are a sole-proprietor, you will participate in the operation of the business. If you are a corporate entity, you will hire a General Manager.
Can I purchase a TruFusion franchise in a state where i do not reside?
Absolutely, scalability is limitless. Visit TruFusionFranchise.com for more information.
Do I get a discount if I purchase multiple franchises?
Yes, TruFusion has multiple-unit franchise and area development opportunities.
Do I need fitness experience to be a franchise owner?
Owners do not need to have a certification in fitness or yoga. However, basic knowledge and a passion for health and fitness is a plus.
Do you help with recruiting teachers?
Our teams help support Franchise Owners throughout all stages of developing, opening and operating their local studio, including guidance in recruiting and training the right Rockstars to lead their local TruTribe. For more information, please visit TruFusionFranchise.com
How big is my territory?
Your Territory will consist of a population of 250,000 based on the most recent published data by the United States Census Bureau (other than in highly dense urban areas, where your Territory will be smaller). The radius of the Territory can be impacted by geographic and/or man-made conditions such as bodies of water, mountains, driving conditions and other factors which may necessitate the Territory being greater than or less than the radii mentioned above.
How do I get a protected territory?
Each TruFusion franchise has a protected territory defined by a radius surrounding the studio.
How do i obtain a copy of the TruFusion FDD?
We are happy to provide you with a copy of our FDD upon completion of a telephone interview.
How many people can attend the teacher training?
Teacher training is offered for up to three teachers for a total of two weeks at our Corporate location in Las Vegas. You and your General Manager are not required to participate in the teacher training.
How much does a TruFusion cost?
Depending on the market and size of the TruFusion Studio, total investment can range from $899,720 – $3,061,250. Please see item 7 in our Franchise Disclosure Document.
How much money will I make?
Revenues may vary significantly depending on a number of factors, including market area, studio size and competition. Refer to item 19 in our Franchise Disclosure Document.
I love TruFusion, but don't have any locations near me. Who can I talk to about bringing a TruFusion to my city?
TruFusion is a fast growing franchise with opportunities in markets across the US and Canada. For more information, visit TruFusionFranchise.com.
Is financing available?
TruFusion does not offer in-house financing. Financing is available from third party resources.